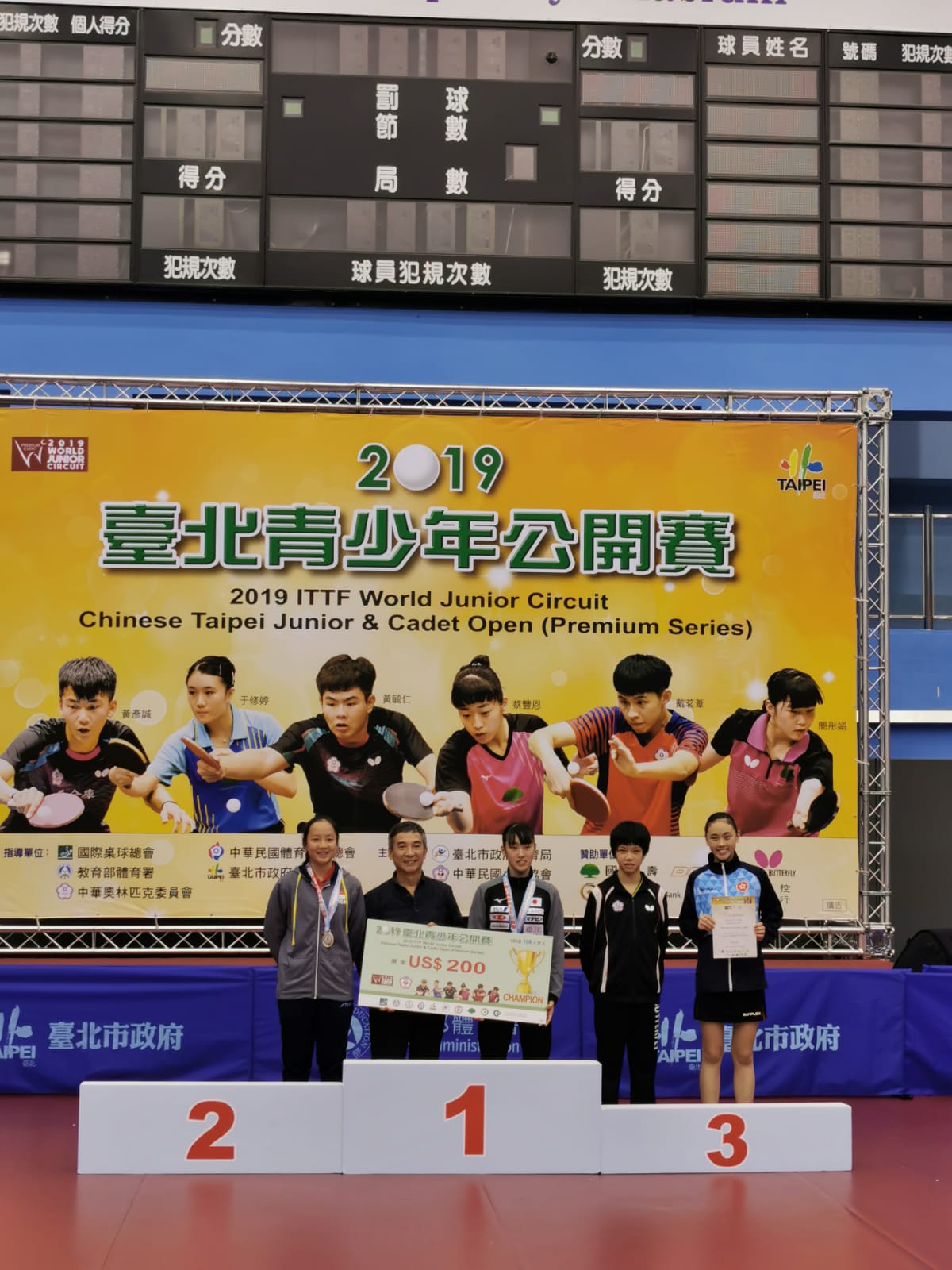 Ser Lin Qian, 13 years old, bagged a silver in the Cadet Singles event at the recently concluded 2019 ITTF Junior Circuit Premium, Chinese Taipei Junior & Cadet Open.
In the quarter finals, Ser won Chen Yu-Chih from Chinese Taipei 3-0 and continued her winning streak against CHENG Pu-Syuan TPE 3-0 in the semi-finals.
In the finals, Ser failed to secure the win against Japanese AKAE Kaho 0-3 and finished as the runner up in the singles event.