2019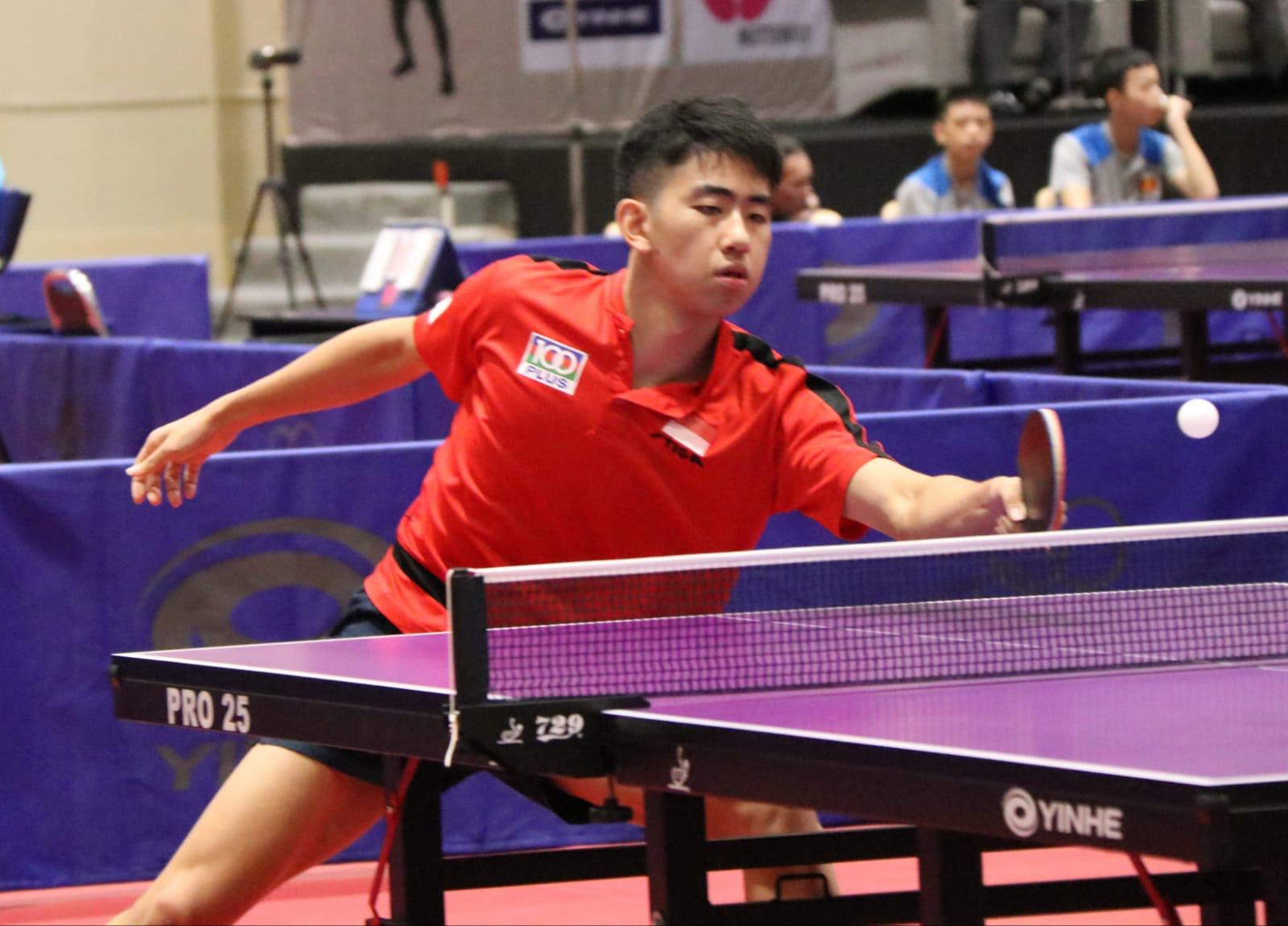 National Paddler Koen Pang becomes the first Singaporean to achieve world no 1 for U18 in September 2019.
2018
Yu Mengyu secured a singles bronze medal at the Asian Games, Jakarta (18 Aug 2018 – 2 Sep 2018) for Singapore.
Singapore youths recorded their best-ever gold medal haul at the 24th South East Asian (SEA) Junior & Cadet Table Tennis Championships 2018, Naga city, Philippines.The Republic took home 11 gold medals out of the 13 titles at stake at the South East Asia Junior & Cadet Table Tennis Championships. The nation's previous best showing was 10 gold medals at the 2016 edition in Phnom Penh, Cambodia.
In addition to the 11 gold medals, Singapore's medal tally included 2 Silver and 10 Bronze medals.
Commonwealth Games, Gold Coast Australia - Singapore table tennis player Gao Ning clinched the men's singles and mixed doubles golds at the Commonwealth Games.
The team returned home with three gold medals, 2 silvers and 1 bronze.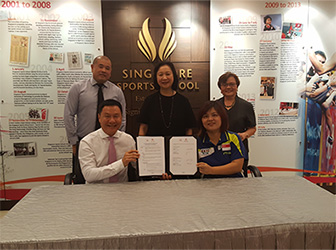 Singapore Table Tennis Association launched its 8th Zone Training Centre at Singapore Sports School.
2017
To engage widely with our supporters and fans, the STTA started its social media platforms in Facebook and Instagram. The social media platforms provided the latest developments and updates.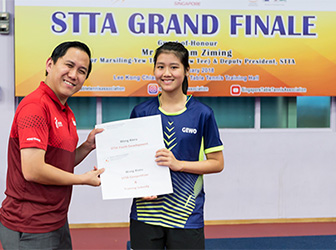 The STTA launched two new initiatives, STTA Overseas Competition & Training (OTC) Subsidy and STTA Youth Development Bursary to provide financial assistance to talented young athletes from needy families in our youth development programmes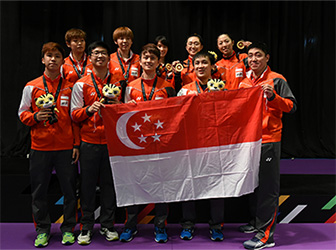 Singapore scored 5 Gold, 6 Silver and 1 Bronze medals at the 2017 SEA Games.
Singapore played host to the 23rd Southeast Asian Junior & Cadet Table Tennis Championships which Singapore last organised in 2002. Singapore bagged eight gold medals out of the 13 titles at stake.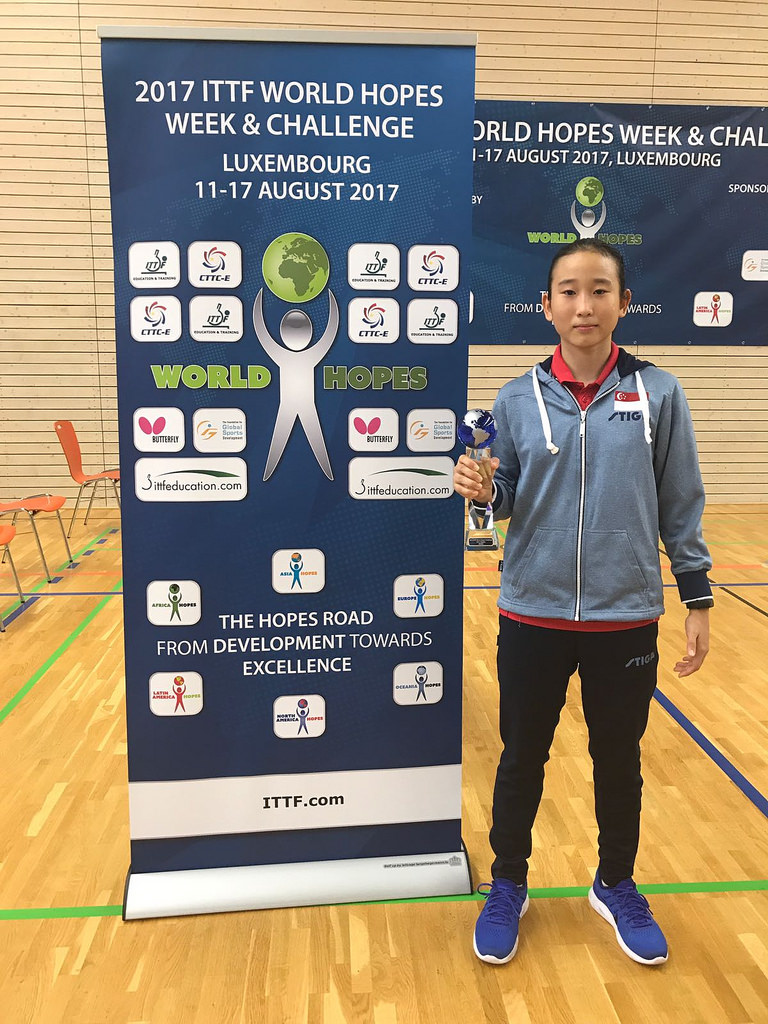 Singapore Zhou Jingyi at 12 years old finished top in the SEA Regional Hopes Week and Asia Hopes Follow Up Camp and Challenge. She was the first Singaporean to win the Hopes Girls' Singles title at the ITTF World Hopes Challenge, Luxembourg.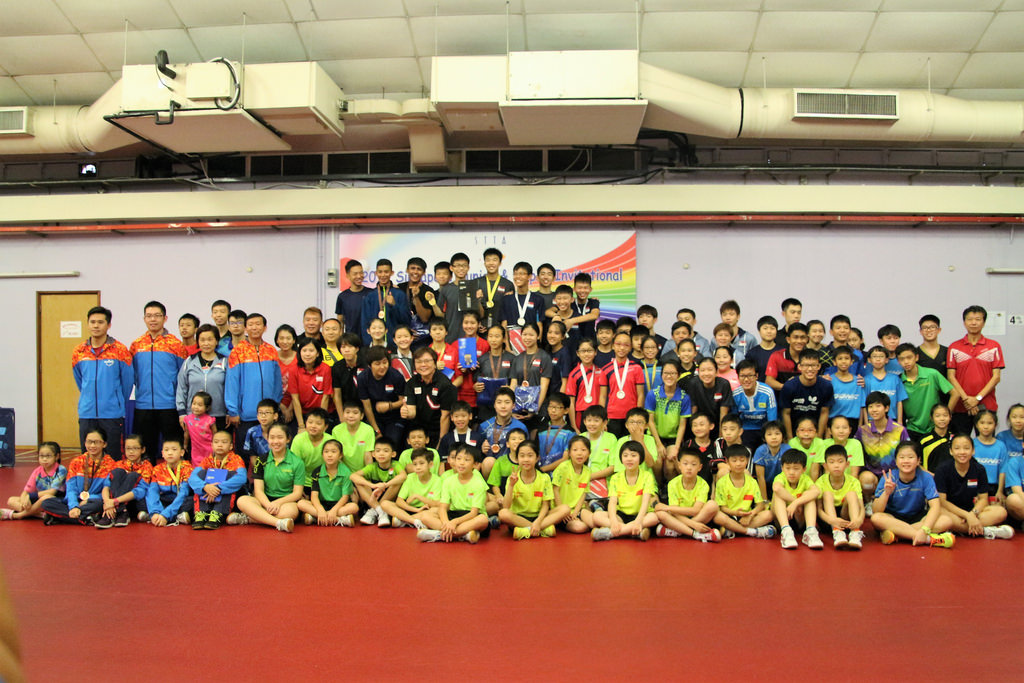 STTA added junior events for the 2nd edition of the Singapore Hopes Invitational Table Tennis Tournament. The event attracted over 100 participants.
2016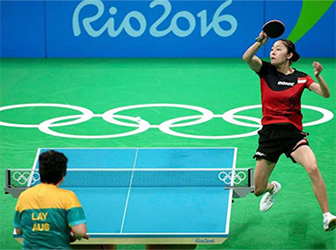 Feng Tianwei and Yu Mengyu finished in the Top 8 in the singles event at the 2016 Rio Olympics. The women's team comprises of Feng Tianwei, Yu Mengyu and Zhou Yihan finished Top 4.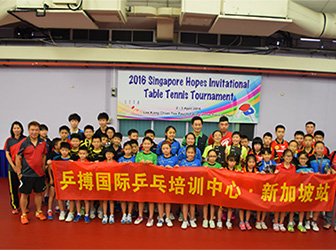 STTA organised the inaugural Singapore Hopes Invitational Table Tennis Tournament.
2015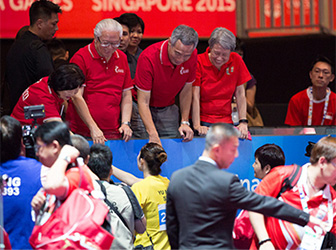 Singapore scored 6 Gold, 1 Silver and 3 Bronze medals at the 2015 SEA Games held in Singapore.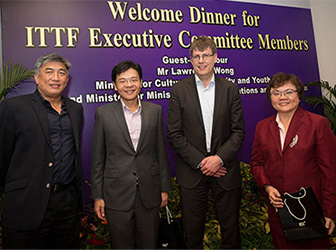 STTA hosted the ITTF Executive Committee Meeting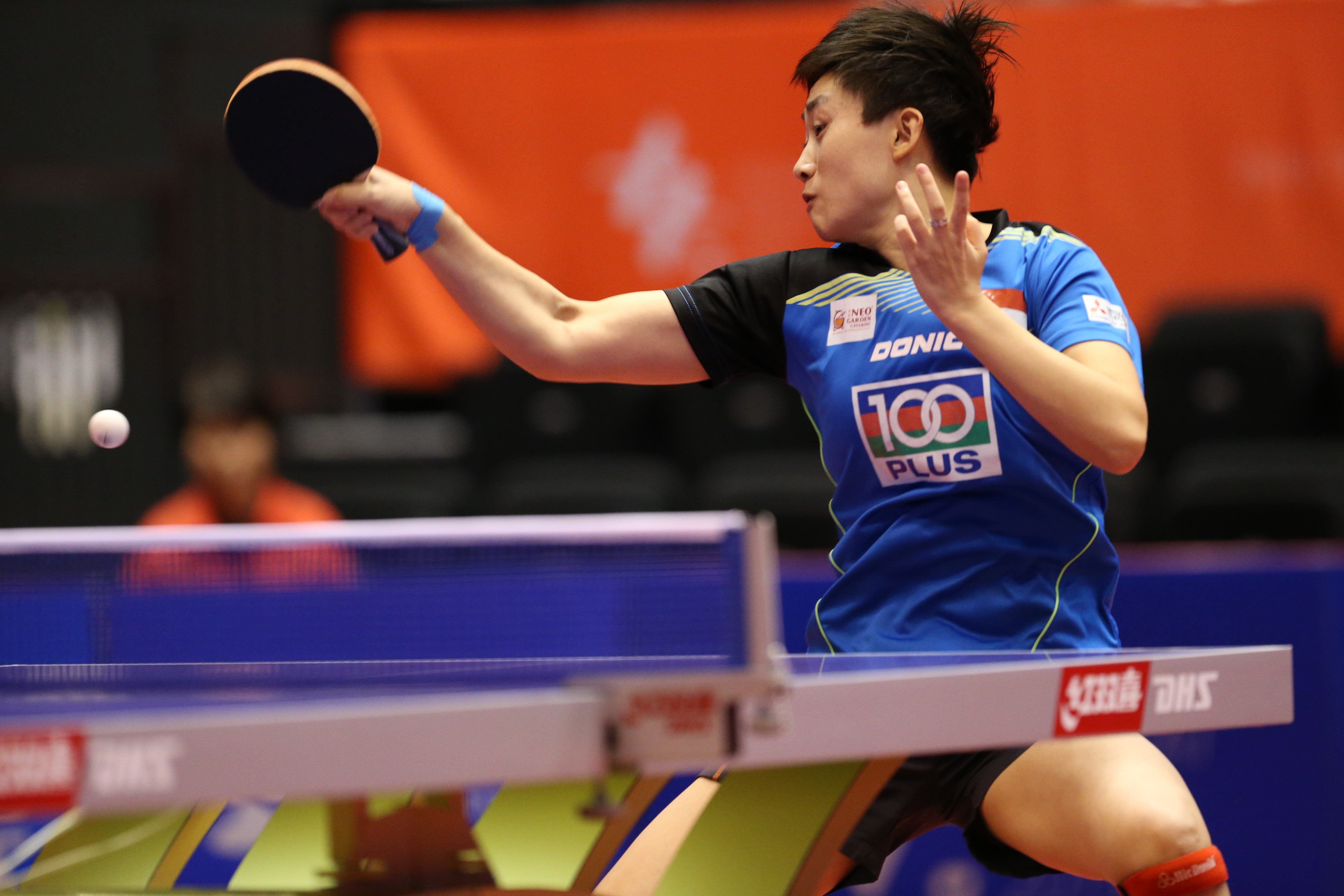 Feng Tianwei claimed the Asian Cup GOLD for Singapore, following an impressive win against Liu Shiwen (CHN) in the final of the women's singles event.
2014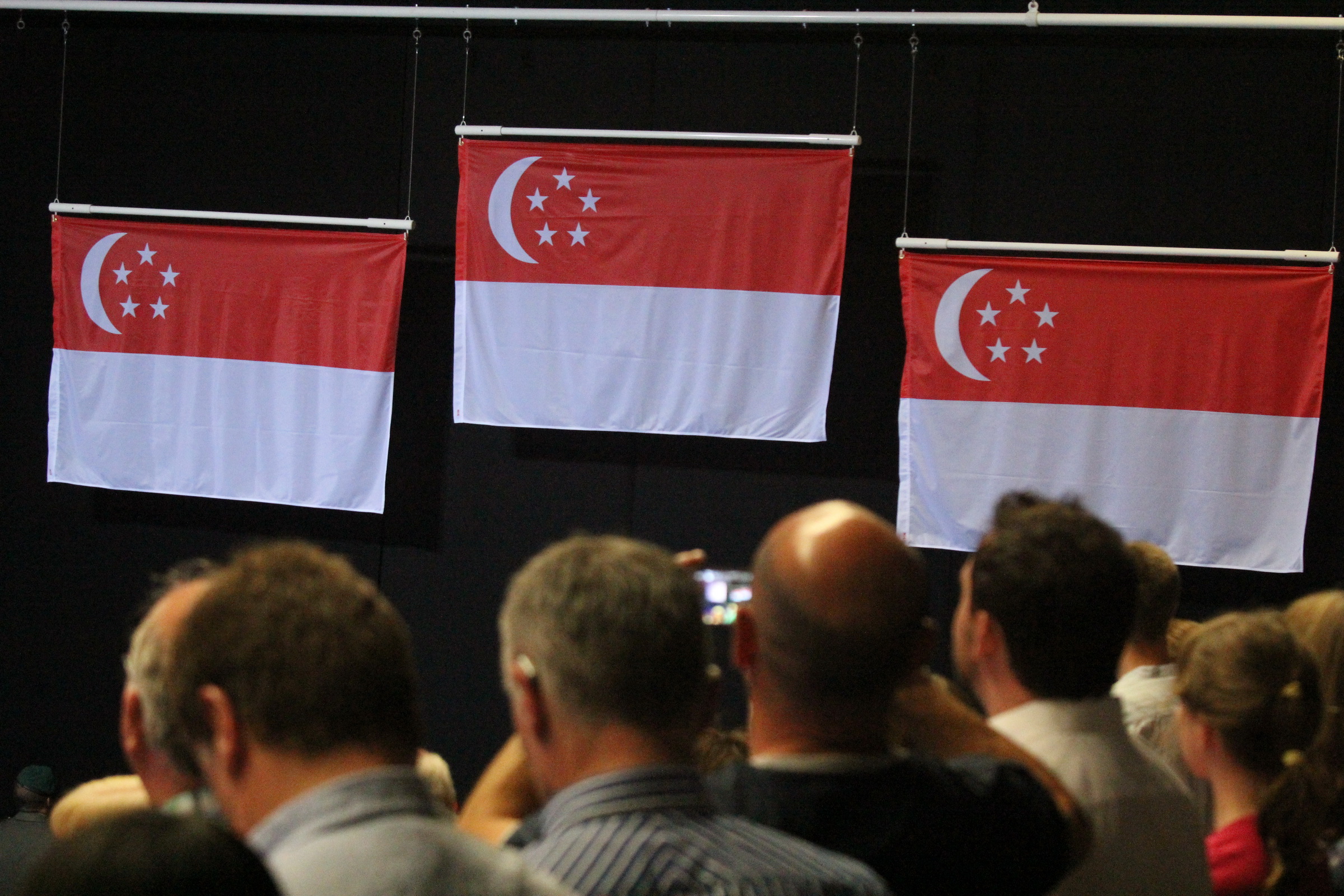 At the XX Glasgow Commonwealth Games, our paddlers won a total of 10 medals (6 golds, 2 silvers, and 2 bronzes).
2013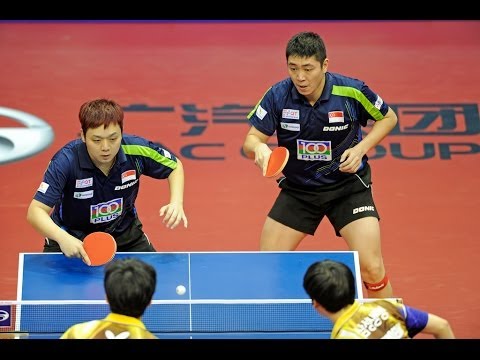 At the 2013 ITTF World Tour Grand Finals, Gao Ning and Li Hu retained their men's doubles title.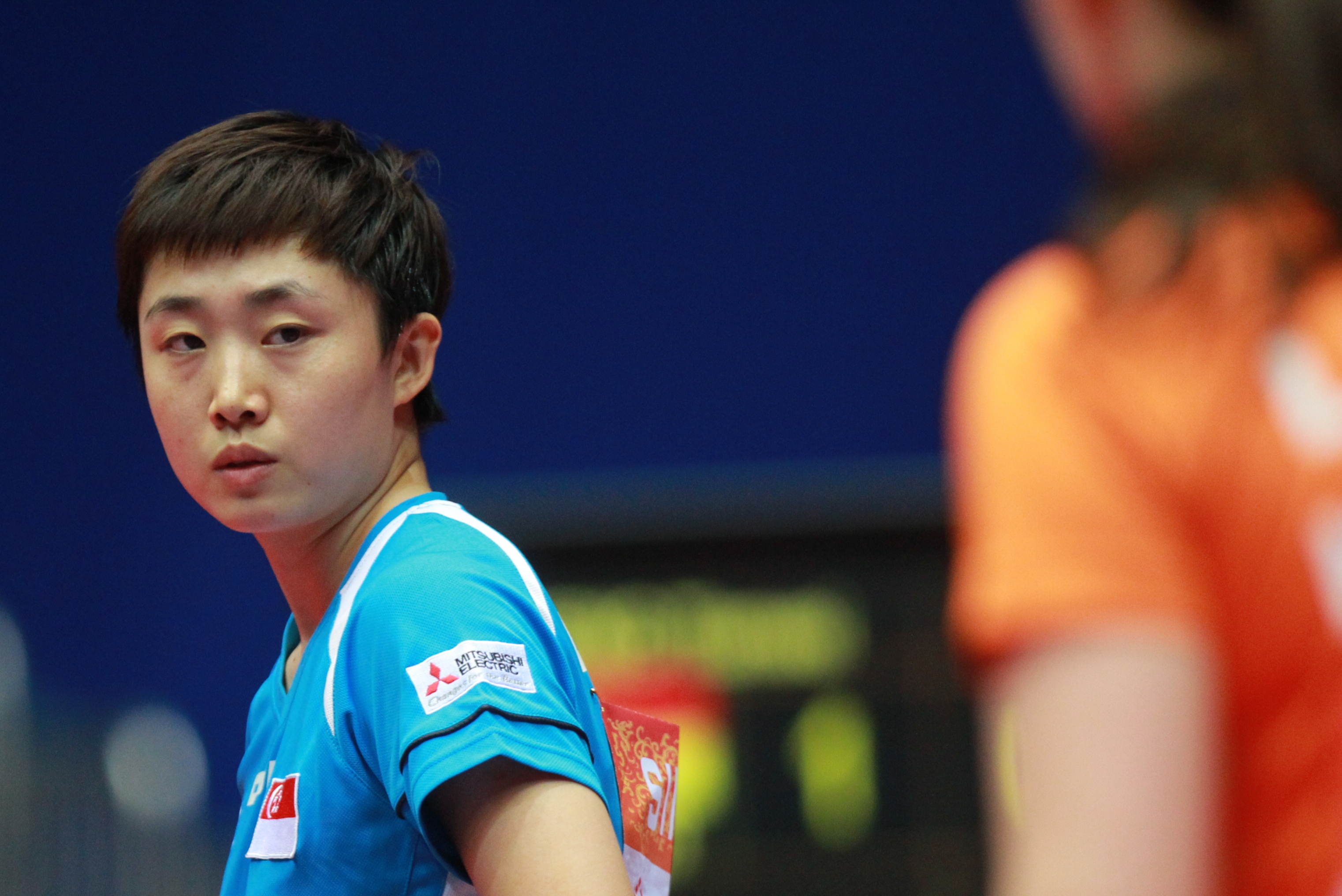 Feng Tianwei won 3 ITTF Pro Tour Tiltes (Japan Open, Australia Open and Philippines Open)
2012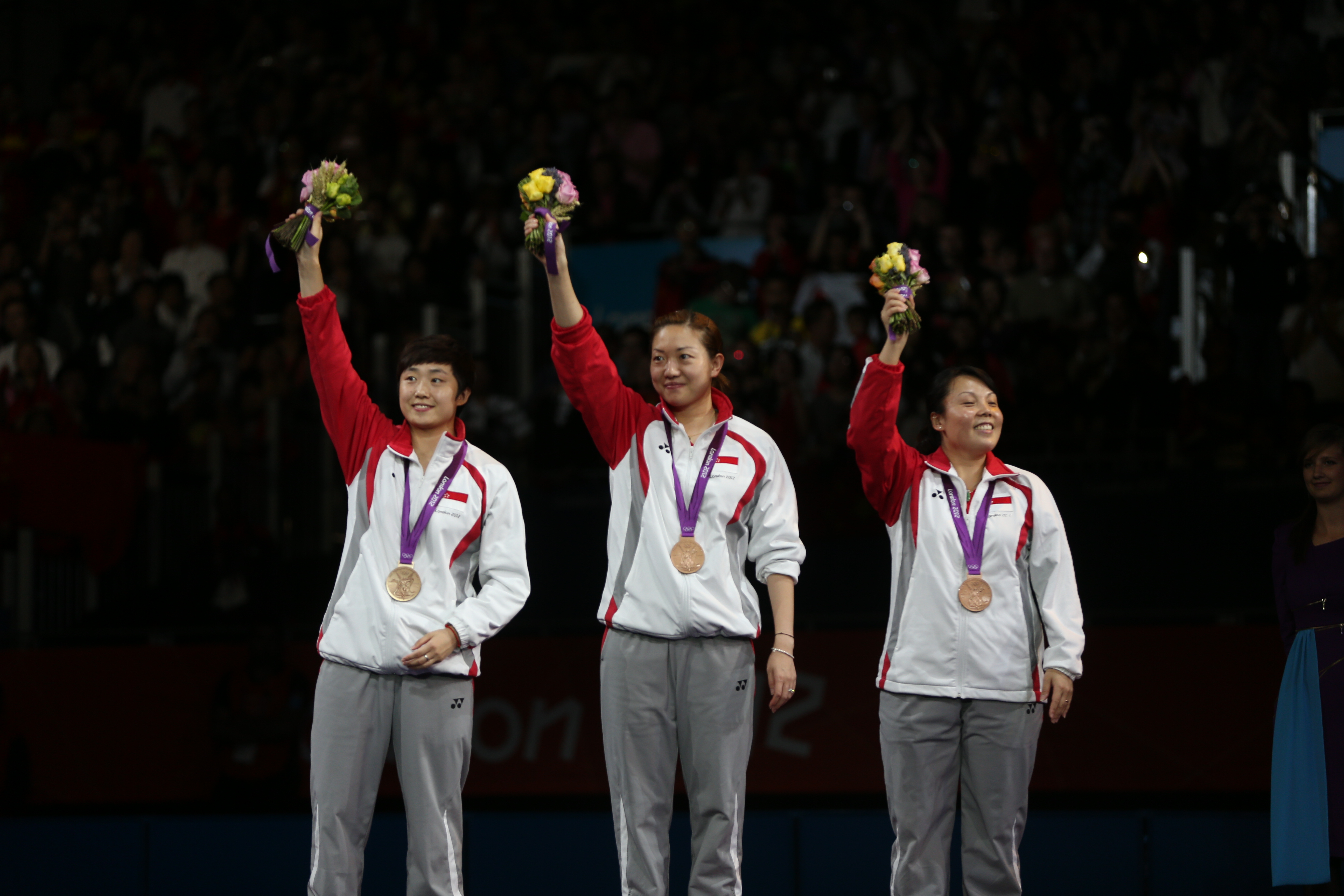 Feng Tianwei has done Singapore proud by winning the bronze medal in the table tennis women's singles. She has won Singapore's first individual Olympic Medal in 52 years. Feng Tianwei, Li Jiawei and Wang Yuegu have also clinched a second bronze medal for Singapore in the women's team event.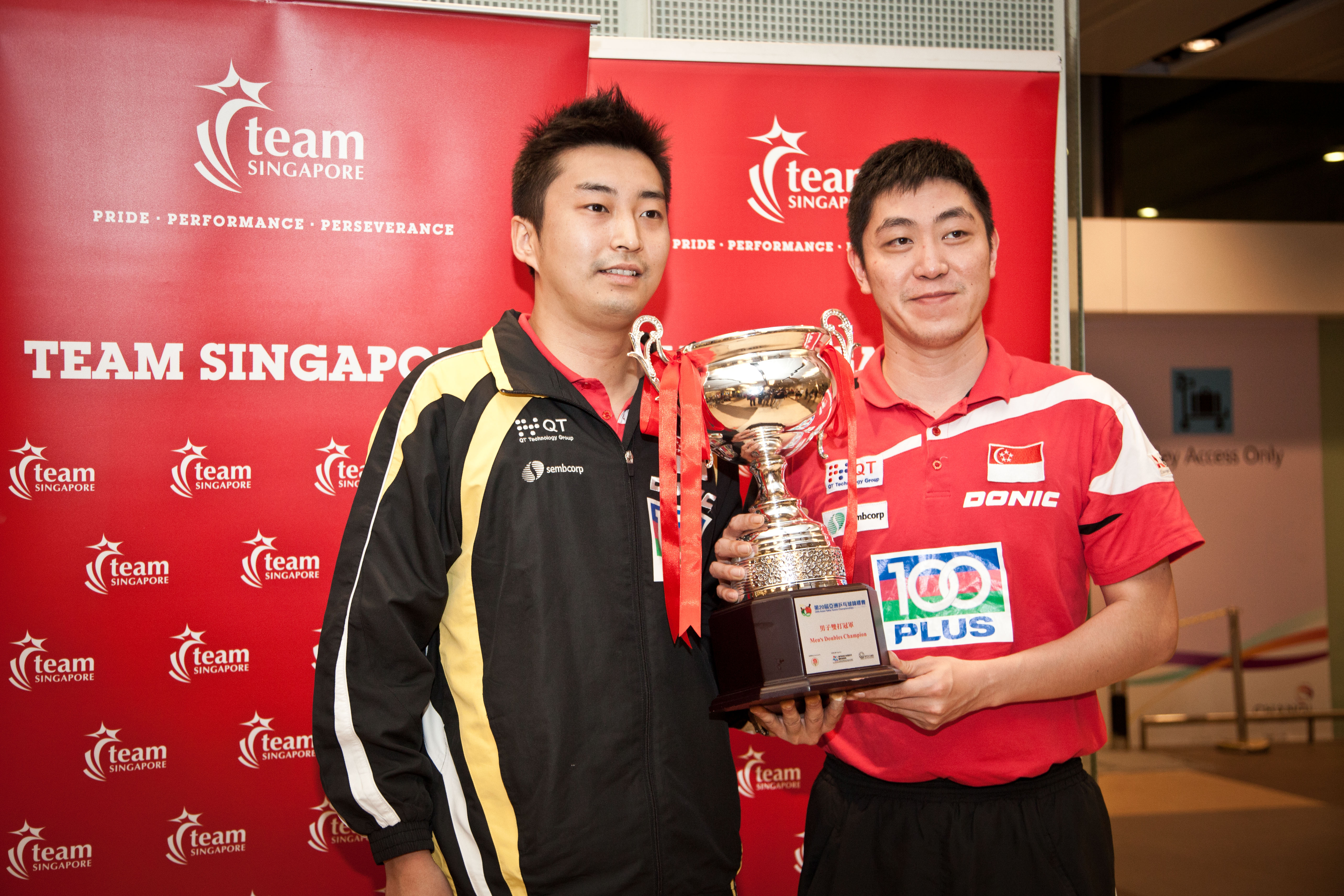 At the 20th Asian Table Tennis Championships, Gao Ning and Yang Zi created history by scoring the gold medal in the men's doubles event– Singapore first gold medal since 1954. The national team also scored the best medal haul- 1 gold in the men's doubles event and three silver medals in women's team, women's doubles and mixed doubles events.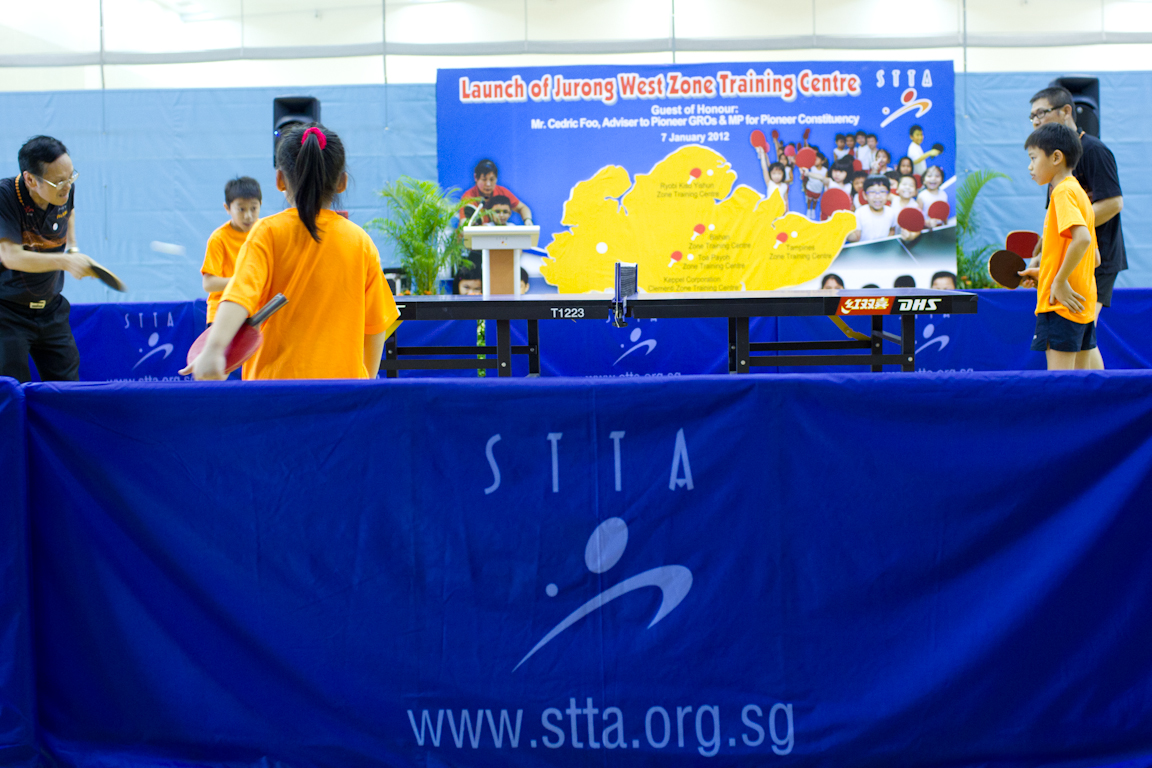 Launch of Jurong West & Bedok Reservoir (Punggol) zone training centres.
2011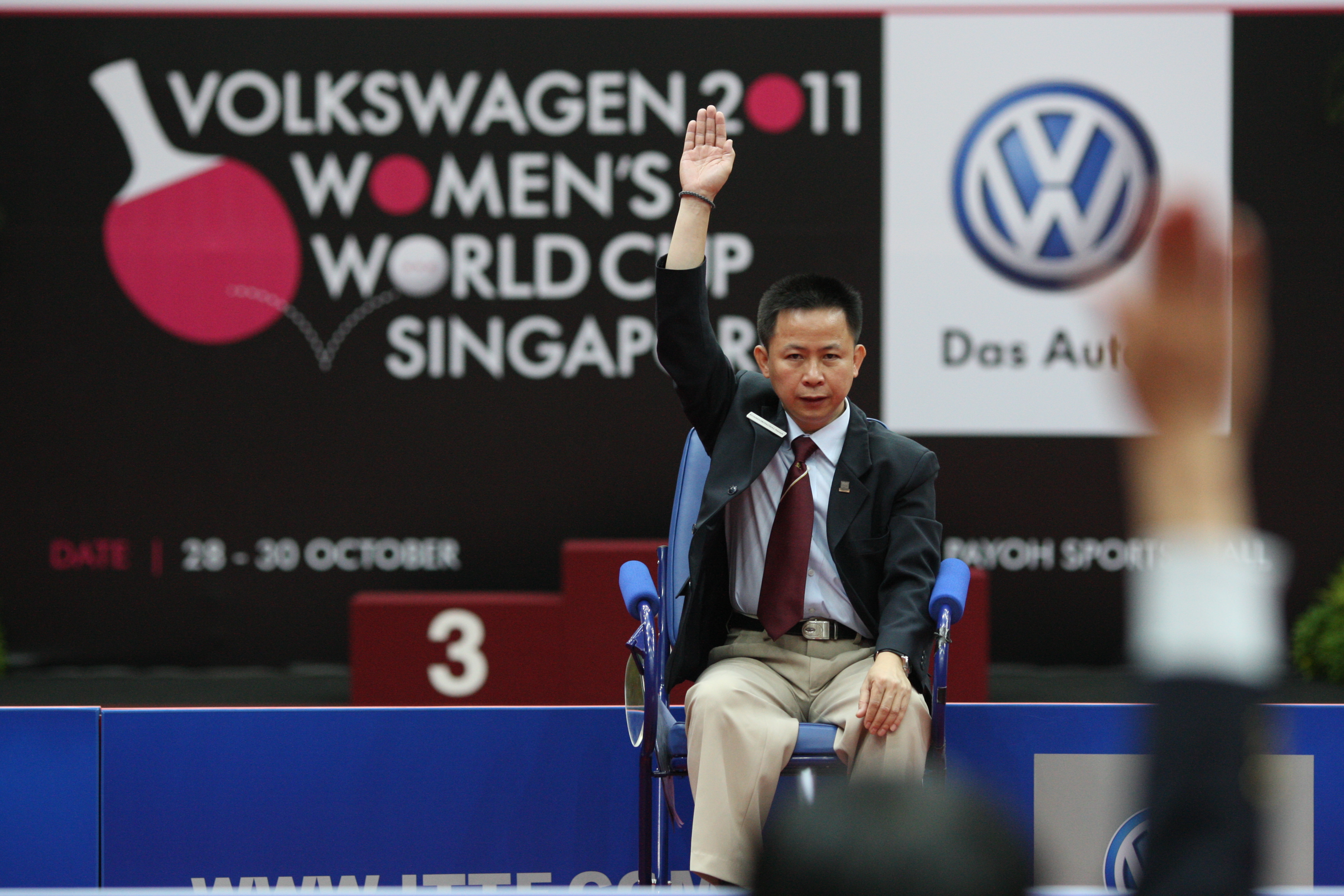 To commemorate STTA's 80th anniversary, the STTA organised several major events such as Fun Table Tennis – the biggest mass participation event and international event: Volkswagen Women's World Cup. The STTA also launched a new, full colour commemorative book, celebrating eighty years of history.